Protecting What is Rightfully Yours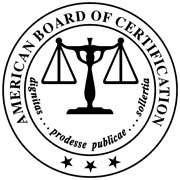 The Law Firm of Rocky Willson has provided excellent legal representation to the people of Central Louisiana for over 30 years.
I am the only attorney in Central Louisiana certified by the American Board of Certification and Louisiana Board of Legal Specialization in consumer bankruptcy and skilled in all chapters.

Committed to providing my clients with highly competent and dedicated legal representation in a supportive environment, I believe that every client should be fully informed about every aspect of his or her case. I value the insight and information contributed by clients to their own defenses, and I will make sure you have the information you need to contribute as well.
Call me today at (318) 442-8658 for a free, confidential consultation.